One of Iran's leading diplomats has passed away. Dr. Amir Aslan Afshar passed away on February 19, 2021. Unfortunately, I never had the honor of meeting him or talking to him. However, I grew up with his texts, interviews and thoughts. His death is a huge loss for Iran.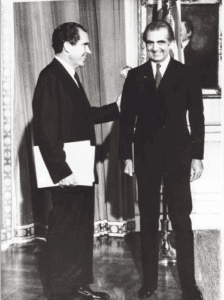 Dr. Aslan Afshar was born on November 22, 1919. He was born in Tehran, but was originally from Maraghe in Iranian Azerbaijan. He thus belonged to what the Western world often refers to as the "Iranian minority". He was sent to Germany at a young age. During the first half of the 1940s, he received his doctorate in Political Science from the University of Vienna. After returning to Iran, he was employed by the Iranian Ministry of Foreign Affairs.
His first foreign assignment was to be appointed third secretary at the Iranian embassy in The Hague. He was later elected to the Iranian parliament. He then returned to the Ministry for Foreign Affairs again, where he served in several senior positions, such as leading the Board of Governors of the International Atomic Energy Agency in the late 1960s. He eventually became Iran's ambassador to Austria and between 1969 and 1973, he was Iran's ambassador to the United States. He then served until 1978 as Iran's ambassador to East Germany. When he returned to Iran, he became the Shah of Iran´s protocol chief, a very honorable and important position.
After the Islamic Revolution in Iran in 1979, he left the country with the Shah and Queen Farah Pahlavi. He remained the Shah's closest associate until the Shah passed away in July 1980. After that, he lived partly in France and partly in the United States.
Not only was he one of Iran's foremost diplomats, but he was also a witness to the modern Iranian history. Dr. Afshar was one of many so-called Iranian minorities who gained some of the most important positions during the Shah of Iran´s reign. He remained a nationalist until the end.
Among other things, it was Dr. Afshar, who after contacts with the French security service, in his book, was able to describe how the Western world and the Americans had conspired against the Shah to get him out of Iran and supported Khomeini to power. His book laid the groundwork for an article we later published in the Middle East Quarterly.
In a documentary that the popular Iranian TV channel "Manoto" had made about Dr. Afshar, he says at the end of the documentary: "I want to tell Iranians who look into the moon in the evenings […] to also look around. Because there you will find two stars. One star is Mohammad Reza Shah and the other star is Reza Shah. These two will, until the day the world exists, shine over the Iranian sky."
Dr. Afshar will be deeply missed.